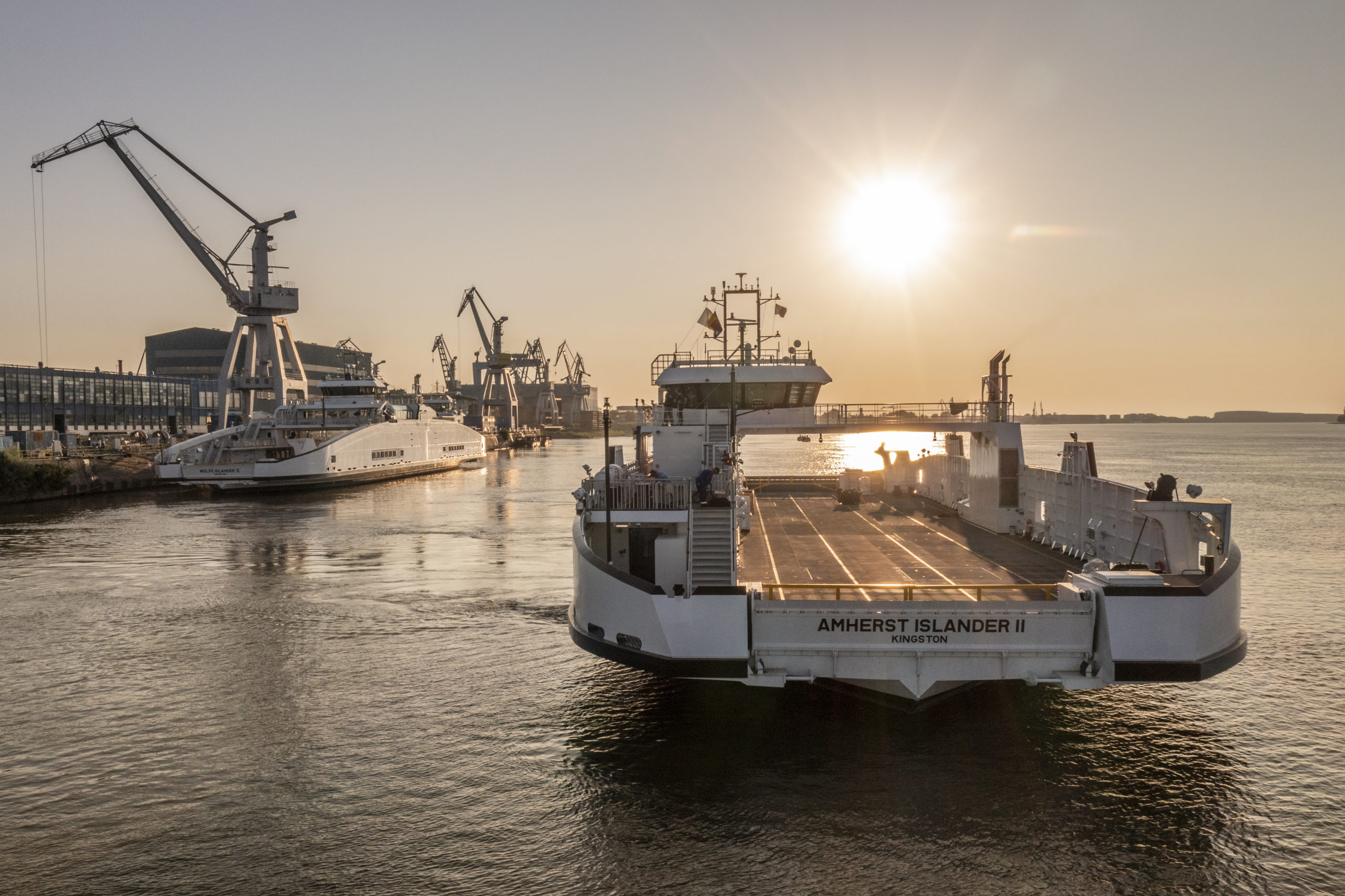 The Challenges
The electrification of transportation is expanding at
a fast pace and that includes the maritime sector where a growing list
of countries are requiring the electrification of ferries.
Fully electric ferries reduce emissions – and noise (especially important
within the harbor) – as well as operational costs. Passenger ferries, which
travel relatively short distances, are ideal for fully electric operation.
To meet tight travel timetables, ferries are docked for only a limited time.
For electric ferries, this means they require high-power charging, however,
the electric grids in harbor communities are often limited and unable
to cope with the required high loads for vessel-charging. This was the
situation at Millhaven and Stella harbors, both on the Lake of Ontario,
Canada.
The Solution
The solution was the development of a first-of-its-kind, combined
onboard and onshore energy storage solution enabling hybrid and fully
electric vessels to recharge quickly when returning to port.