The Board of Directors has a regulatory role and is responsible for supervising the Executive Management of Leclanché. It also functions as an advisor to the Executive Committee, providing support and approval of key decisions. Through two Board sub-committees, the Appointments and Remuneration committee, and the Audit and Risk Management committee, the Board exercises direct control over certain personnel and accounting functions.
The Executive Committee is responsible for implementing Leclanché strategy, together with the execution and monitoring of all Company activities.
Executive management
Our world-class team with many years of combined experience and proven track record.
Pierre Blanc – CEO of Leclanché SA, Chief Technology & Industrial Officer of Leclanché e-Mobility SA
Pierre Blanc is the Chief Technology Industrial Officer of Leclanché and joined the Company in 2000. Former positions within Leclanché include Development Manager of primary cells and Head of the R&D department at Leclanché (2004-2006). From 2000 to 2004, Mr. Blanc was Chemical Engineer at Leclanché where he was responsible for the development and manufacturing of battery cells of major brands such as Varta, Energizer, Panasonic and Enersys. He holds a B.A. in Moderatorship Chemistry from Trinity College, Dublin, Ireland.

Philip Broad – CEO of Leclanché e-Mobility SA, Chief Sales & Development Officer of Leclanché SA
Philip (Phil) Broad joined Leclanché in 2018 and was appointed Executive Vice President of e-Transport Solutions in March 2019. His previous position at Leclanché was Vice President of Commercial Vehicle leading Application Engineering, Programme Management & Sales. Mr. Broad has over 20 years of experience in the commercial vehicle business in both the on and off highway industry. He has a proven track record of winning large global profitable contracts in the commercial vehicle market and has successfully worked with global brands such as Caterpillar / Perkins, Volvo, Scania, MAN and JCB. Mr. Broad has lived and worked in Europe for the last 15 years for Honeywell Turbo Technologies Sarl in Switzerland, where he held various positions in Programme Management, Sales Management and Business Leadership positions in the turbocharger industry. Mr. Broad holds a B. Eng (Hons) in Systems Engineering from the University of Huddersfield in the UK.
Pasquale Foglia – Chief Financial Officer
Mr. Foglia brings over 25 years of international corporate finance experience in public and private company settings. During his career, he has worked for Procter and Gamble, Duracell and Unilabs, leading and executing strategic planning, business controlling and reporting as well as deepening insights into financial performance for commercial and supply chain teams. Foglia has had a variety of business finance roles driving the planning cycle and monthly closing across multiple countries. He brings hands-on experience in executing complex finance transformation projects, steering digitalization automation, and enhancing insights from analytics platforms. He holds a master's degree in Business and Economics from LUISS University in Rome.
Board of Directors

Alexander Rhea – Chairman of the Board
Alexander Rhea, French, born in 1965, has been an active investor for over 25 years in fast growing technology and industrial companies in both Europe and the US. From 2020 to 2022, Alexander was the interim CEO of IOC Group and a Managing Partner at New Angle Capital Partners from 2014 to 2022. Previously, Alexander Rhea was a partner at PwC Luxembourg, where he was in charge of initiating a key pan-European project within the PwC network to help SME's go global. From 2000 to 2011, Alexander was the Founding Managing Partner of Pyramid Technology Ventures, a transatlantic venture capital fund investing in both Europe and Silicon Valley. From 1995 to 2000, Alexander Rhea started his career in private equity as an Investment Director at Iris Capital. Alexander Rhea received his MBA from HEC-Paris, whilst being an electrical and computer sciences engineer by background.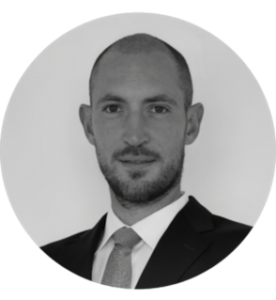 Christophe Manset
Christophe Manset, Belgian, born in 1985, has over 10 years of experience in the asset management industry in Luxembourg. Until recently he was an associate at LEVeL with focus on Alternative Investment Funds regulated by the Luxembourg supervisory authority. He has a particular expertise in the fields of compliance, risk management, audit, corporate governance and internal organization. He started his career at EY in 2009 as audit manager in charge of the preparation and conduct of audit missions with a particular focus on complex and specialized issues. In 2016, Mr. Manset joined NN Investment Partners Luxembourg S.A. (NN), a supervised Alternative Investment Fund Manager. At NN, he was responsible for projects impacting the NN Luxembourg funds range and particularly the launch of new investment vehicles. Mr. Manset holds a Master Degree in Economics from HEC – University of Liège. Mr. Manset joined the Leclanché SA Board of Directors on the 30 June 2020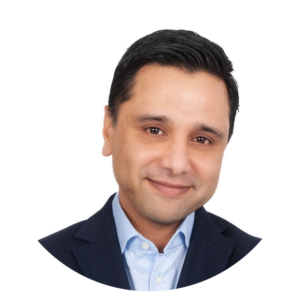 Shanu Sherwani
Shanu Sherwani, Citizen of Luxembourg, born in 1975 advises private equity and real estate funds and mid-sized businesses on fund formation, portfolio management, investor relations, as well as M&A and valuation. He was previously the Conducting Officer for Distribution and Valuation at Castik Capital, where he also led Investor Relations. Before that, he worked at Threestones Capital as the Head of Business Development and Investor Relations. He has a wealth of experience in Corporate Finance and Private Equity, having assisted on several major M&A deals in Luxembourg and abroad. Mr. Sherwani joined the Leclanché SA Board of Directors on the 30 September 2022.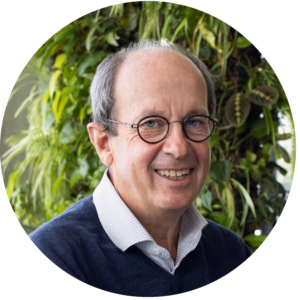 Marc Lepièce
Marc Lepièce, Belgian, born in 1956 is a senior consultant in management, strategy, business development M&M and change management. Marc Lepièce manages the consultancy firm "Lepièce & Partners" which he created with the goal of transferring knowledge and experience to SMEs wishing to accelerate their growth or optimize their profitability. Previously, he worked at Tractebel for 36 years, including 16 as a member of the Management Committee. He was responsible for strategy, marketing and international development in Latin America, Asia and the Middle East before taking over the management of a Business Unit active in Europe, India and Southeast Asia. Mr. Lepièce joined the Leclanché SA Board of Directors on the 30 September 2022.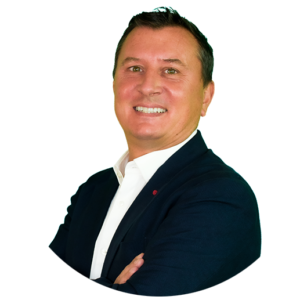 Bernard Pons
Bernard Pons, Belgian, born in 1977 is an experienced strategy analyst in private equity, real estate, asset backed securities and risk management. Bernard Pons is the Co-Founder and Managing Partner of Pure Capital S.A. an asset management company based in Luxemburg. Prior to this role, he was as a Senior Portfolio Manager for nearly nine years at Kredietbank SA, also based in Luxemburg. Mr. Pons joined the Leclanché SA Board of Directors on the 30 September 2022.