The Board of Directors has a regulatory role and is responsible for supervising the Executive Management of Leclanché. It also functions as an advisor to the Executive Committee, providing support and approval of key decisions. Through two Board sub-committees, the Appointments and Remuneration committee, and the Audit and Risk Management committee, the Board exercises direct control over certain personnel and accounting functions.
The Executive Committee is responsible for implementing Leclanché strategy, together with the execution and monitoring of all Company activities.
Executive management
Our word-class team with over 150 years of combined experience and proven track record.

Anil Srivastava – CEO
Anil Srivastava joined Leclanché as Chief Executive Officer in June 2014. Prior to that, Mr. Srivastava was the Chief Executive of Areva Renewables and a member of the Areva Group's executive committee from January 2009 to December 2011. Until recently he was the Chief Executive of a large offshore wind business in Germany. He is an experienced executive with a strong track record in building global businesses. Prior to his activity at Areva, he has held senior executive positions in companies such as TomTom group and Alcatel-Lucent. He obtained a Bachelor's degree in Electrical Engineering from Indian Institute of Technology Madras and graduated with an Executive MBA from the Wharton School of Business in the USA. Read more here.
Hubert Angleys – CFO
Hubert Angleys joined the Company in 2016 as Chief Financial Officer. Prior to joining, he has held several Finance Director positions with country, regional and global responsibilities. His career has allowed him to span a diverse range of business sectors, size and functions. Most recently, until August 2014, Mr. Angleys served as the CEO of METALOR Group, a multibillion global corporation headquartered in Neuchâtel (Switzerland). His vast and rich experience includes working as CFO in companies like METALOR, ALCOA Europe – Geneva and SICPA Group – Lausanne.
Pierre Blanc – CTIO
Pierre Blanc is the Chief Technology Industrial Officer of Leclanché and joined the Company in 2000. Former positions within Leclanché include Development Manager of primary cells and Head of the R&D department at Leclanché (2004-2006). From 2000 to 2004, Mr. Blanc was Chemical Engineer at Leclanché where he was responsible for the development and manufacturing of battery cells of major brands such as Varta, Energizer, Panasonic and Enersys. He holds a B.A. in Moderatorship Chemistry from Trinity College, Dublin, Ireland.

Fabrizio Marzolini – EVP Speciality Battery Systems BU
Fabrizio Marzolini joined Leclanché in 1994 and is Head of the Speciality Battery Systems Business Unit, responsible for the design and manufacturing of specialised, custom-made batteries for a wide range of automated mobility applications. Mr. Marzolini holds a degree in electricity engineering from the "Ecole d'ingénieur d'Yverdon" and an executive Master of Business Administration (MBA) from the Haute Ecole d'Ingénierie et de Gestion du Canton de Vaud (HEIG-VD).

Philip Broad – EVP e-Transport Solutions BU
Philip (Phil) Broad joined Leclanché in 2018 and was appointed Executive Vice President of e-Transport Solutions in March 2019. His previous position at Leclanché was Vice President of Commercial Vehicle leading Application Engineering, Programme Management & Sales. Mr. Broad has over 20 years of experience in the commercial vehicle business in both the on and off highway industry. He has a proven track record of winning large global profitable contracts in the commercial vehicle market and has successfully worked with global brands such as Caterpillar / Perkins, Volvo, Scania, MAN and JCB. Mr. Broad has lived and worked in Europe for the last 15 years for Honeywell Turbo Technologies Sarl in Switzerland, where he held various positions in Programme Management, Sales Management and Business Leadership positions in the turbocharger industry. Mr. Broad holds a B. Eng (Hons) in Systems Engineering from the University of Huddersfield in the UK.
Board of directors

Stefan A. Müller (Chairman of the Board)
Since 1987, Mr. Müller has held several management roles as Chief Executive Officer and as Board Member in industrial and financial corporations. He was CEO of Reuge SA, Dreieck Industrie Leasing Ltd / Fortis Lease Switzerland Ltd, Lausanne from September 2003 until July 2010, and Vice Chairman of the Board of Directors of Fortis Lease Switzerland Ltd and Fortis Lease Real Estate Switzerland Ltd, Lausanne. From 2011 to 2014, he was a Board Member of Unigamma AG, Zurich, Asset Management and Chairman of Unigamma Immobilien AG, Zurich. Since 2011, he has served as Board Member and CEO of g2e glass2energy SA, Villaz-St-Pierre and since 2012, Chairman of Clean Cooling Systems SA, today High Tesla Technologies SA in Lussy-sur-Morges. From 2005 to March 2010, he was Chairman of Leclanché. He graduated with a Master of Arts/lic.oec. HSG from the University of St. Gallen, Switzerland. Mr. Müller is Chairman of the Board of Directors of Leclanché since December 2018 and has been a member of the Board for the past 20 years.

Toi Wai David Suen
With 25 years in the banking industry, David Suen's expertise covers fields as diverse as Management, Equity Capital Markets, CRM, IPO and Secondary Stock Markets, Syndication and Organization and Roadshow Presentation. Mr. Suen also worked in the public sector as Financial Analyst. He previously operated as IT Senior System Analyst, drove MRP implementation and several other key software implementations. Mr. Suen started his career in accounting and finance, and had an experience as Purchasing Manager. He holds a Bachelor degree in Computer Sciences from the University of Alberta in Edmonton, USA, and a Master of Business Administration (MBA) from the Florida International University in Miami, USA. Mr. Suen joined the Leclanché board in 2018.
Axel J. Maschka
Axel Maschka started his career at Daimler-Benz in 1992 and later spent three years with the Booz Allen & Hamilton management consulting company. He joined the automotive supplier Bosch in 2001 where he gained experience in international management in Paris, Tokyo and Bangalore. In 2008, he was appointed Chief Executive Officer of the Engine Systems BU at Continental AG. He joined Volvo Car Corporation in 2012 as Senior Vice President Purchasing and was a member of the Executive Management Team. In January 2014, Mr. Maschka joined Valeo as Senior Vice President Sales & Business Development and Member of the Executive Board, leading the Global Sales teams and Business Development. After two years engagement in his start up AMA-Group with focus on electric buses, he joined in December 2020 the Hyundai MOBIS Executive Team as head of the Global OE Division in charge of the non-captive business. Mr. Maschka holds a degree in Electrical Engineering from the University of Stuttgart, Germany. Mr. Maschka joined the Leclanché Board in 2018.

Dr. Lluís M. Fargas Mas
Dr. Lluís M. Fargas is a Swiss and Spanish national. In 2010, Dr. Fargas earned his Ph.D. in Finance and Tax Law from Universitat Rovira I Virgili (Spain) graduating summa cum laude. He holds a Masters of Laws (LLM) from the Instituto de Empresa (Madrid) and a Law degree from the University of Barcelona.
Dr. Fargas has spent most of his professional career at Alcoa Inc, a global industry leader in bauxite mining, alumina refining and aluminum smelting, with a strong portfolio of value-added aerospace cast and rolled products and substantial energy assets. Alcoa, a corporation with over 60.000+ employees, USD 24 billion annual revenues and presence in more than 30 countries up to its separation in two stand-alone companies in November 2016. In May 2020, Arconic Inc. (formerly Alcoa Inc.) split to create Howmet Aerospace Inc. Dr. Fargas latest position in Howmet Aerospace Inc. was VP Finance and Tax for Europe and Asia. During his career he has been leading the Corporate Development and Controlling groups in Europe, being responsible of all acquisitions, divestitures and joint ventures in the Region. Prior to Alcoa, Dr. Fargas spent five years at Coopers & Lybrand (today PriceWaterhouseCoopers (PwC)).
In addition to his function, Dr. Fargas is a Visiting Professor at the University of Lausanne – UNIL (Switzerland). He also frequently provides lectures at international seminars and workshops. Dr. Lluís M. Fargas joined the Leclanché Board in May 2019.

Christophe Manset
Mr. Manset has over 10 years of experience in the asset management industry in Luxembourg. He is an associate at LEVeL with focus on Alternative Investment Funds regulated by the Luxembourg supervisory authority. He has a particular expertise in the fields of compliance, risk management, audit, corporate governance and internal organization. He started his career at EY in 2009 as audit manager in charge of the preparation and conduct of audit missions with a particular focus on complex and specialized issues. In 2016, Mr. Manset joined NN Investment Partners Luxembourg S.A. (NN), a supervised Alternative Investment Fund Manager. At NN, he was responsible for projects impacting the NN Luxembourg funds range and particularly the launch of new investment vehicles.  Mr. Manset holds a Master Degree in Economics from HEC – University of Liège. Mr. Manset joined the Leclanché Board on the 30th of June 2020.
Tianyi Fan
Tianyi Fan was Director of the Industry Department within the Golden Partner Group advising the FEFAM regulated Luxembourg funds on Energy Storage. Prior to this he was Director of the Research Department, undertaking project analysis and due diligence on investments, and being responsible for corporate risk control. He has been actively following Leclanché more recently on the identification of potential partners in the lucrative Chinese EV and stationary storage markets. Prior to working at Golden Partner, Mr. Fan worked at Shanghai Zesheng Investment Management Ltd. where he was responsible for portfolio management, and particularly sectoral analysis. He monitored companies on the Chinese A-Share market. He has also worked at Unilever in China. Mr. Fan has a Bachelor Degrees in Physics from Fudan University, China. Mr. Fan joined the Leclanché Board in 2017.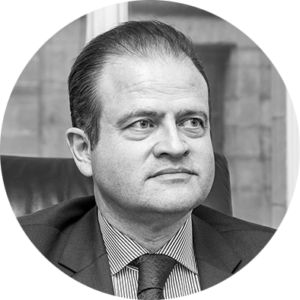 Bénédict Fontanet
Mr. Bénédict Fontanet is a Swiss National. He holds a law degree from the University of Geneva and was admitted to the bar in 1986. Mr. Fontanet founded his own law firm, Fontanet Associés, alongside Mr. Guy Fontanet in 1986. He is an advisor to entrepreneurs, Swiss and international companies and groups and his practice is primarily focused on the financial, banking and commercial sectors. His expertise ranges from mergers and acquisitions to transmissions of businesses to real estate operations. Mr. Fontanet is a board member of companies active in the fields of finance, real estate, luxury goods and hospitality (Golden Partner SA, Landolt & Cie SA, the Red Sea Foundation…). Mr. Bénédict Fontanet joined the Leclanché Board on the 9th of May 2019.
Alongside his professional activity, he has been involved in politics for over 15 years. He has served as president of the Christian Democrat Party of Geneva and was member of the Grand Conseil de Genève, the Geneva State Parliament. Mr. Fontanet is a member of the Geneva Bar Association, the Swiss Bar Association, the Swiss Lawyers Society and the Geneva Business Law Association.
Appointments and remuneration committee
Dr. Lluís M. Fargas Mas
Toi Wai David Suen
Tianyi Fan
Audit and risk management committee
Dr. Lluís M. Fargas Mas
Axel J. Maschka
Christophe Manset